Don't let Writer's Block stop you from getting out more emails this month.  Take a look at the calendar.  You may not have realized it, but May is chock-full of great excuses to send an email.  We've added more free email templates to get you started!

May the 4th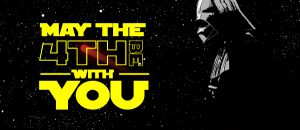 Everyone loves Star Wars and May 4th is a special day based on a play of words.  On the best day of the year to use the Jedi salutation of "May the Force Be With You!" we say "May the 4th Be With You!"  People around the globe celebrate this fortuitous linguistic coincidence by dressing up as their favorite Star Wars character.  So why not send out a message to your audience to let them know you like Star Wars too.  Use the Jedi mind trick and convince them to purchase something!  We've created a couple of special free email templates for you to use.  So just log in and quickly add your own message, blast it out, and May the 4th Be With You!
Cinco de Mayo
There's nothing like a day dedicated to Mexican food and Tequila.  Yet another great excuse for sending out an email.  Cinco de Mayo is Spanish for Fifth of May, the day the Mexican army defeated the French in Puebla in 1862.  While not many remember the specifics, everyone knows it's a great time to party.  So put on a sombrero, kick back a shot of tequila and write up a quick message to your audience to let them know you're just as ready to party as they are.  We have some fun free email templates for you and if you need help with your Español, sólo nos dice, aquí estamos para ayudarles! ¡Órale! ¡Viva Cinco de Mayo! 
Mother's Day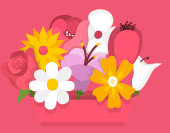 May 8th is the day to celebrate all of those loving moms that worked so hard to raise us and our children.  As a business or organization it is important to let them know you care too.  Provide those wonderful moms with a special discount just for Mother´s Day.  We have some new free email templates with hearts and flowers to let them know you care.
Memorial Day

Closing out the month of May is Memorial Day.  Another special day to remember and honor those that sacrificed their lives to defend the USA.  As always, since it is a holiday, it's also a great day to promote products and sales.  Put on the Red, White, and Blue, and show folks your patriotism with one of our Memorial Day free email templates.  Keep in mind that Memorial Day is the big holiday weekend that lets everyone know summer is here.  That means it's time to swing in to action for you Realtors, Travel Agents and Retailers of summer products!
Do you have any ideas for new templates you would like to see?  If you, please send us an email, we are always looking for new ideas.  If you need a custom template just for you, we can do that too!