The Halloween phenomenon is here!
Now's the time to start your Halloween email marketing campaigns.
What, are you scared?! Well, don't be tricked into missing this opportunity.
Results Mail will treat you to the best tips – just follow our lead! Get spooky with your Halloween email campaigns.  Let's write fascinating and frightening tales about late October sales.
The bigger the holiday is, the larger the interest among the consumers.  And that means the larger the associated volume of search on Google.  So it's time to get excited and be creative in every detail of your campaigns.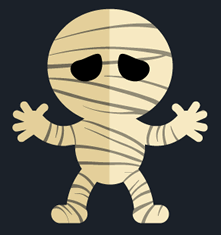 Remember your audience will judge an email by its subject line; this is the first impression you have so you need to shine through their inbox and get your Halloween email content opened, read and clicked! Even though subject lines are a small part of your message, it's essential that they entice and allure your email recipients.
Be brave by effectively targeting your marketing materials to upcoming holidays.   Capture the interest of consumers who are attuned to this scary season. Keep it short. Your subject line should be a maximum of 50 characters. It may prove difficult to get your point across in so few words, but it's effective.
For emails, we recommend to not use your "info@company.com" email address.  Not only does it make it look less friendly (therefore less likely for your recipient to open it), it also stops people from adding your email to their address book [not good].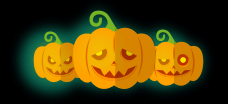 You also need to add preview texts to your email and watch your open rate increase substantially. With most users reading emails on mobile devices these days, the first two to three lines following the <body> tag in your email will display just below the subject line.   Think of them as a second subject line and a second chance to grab your audience's attention and get them to open.
Getting the context of your content marketing right isn't always easy, but focusing on important days can give you an automatic "in" with a larger audience.
Halloween generated $7.4 billion dollars in sales in 2014.   That's a lot of costumes, candy and decorations!  Here are some creepy, crawly, and extra scary ways to target your upcoming content to America's most exciting and fun holiday.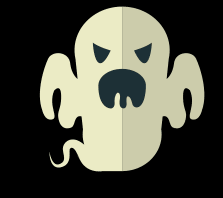 Don't have Halloween products to sell?  Then just have fun and create a scary campaign about what your buyer will find if they don't buy your products. You can use Zombies, Vampires, Pumpkins and more to create Halloween stories that get your customers fired up for the season.
Psychologists have long known about Negativity Bias, which causes humans to pay more attention to unpleasant thoughts, emotions, and traumatic events.  What better time to take advantage of this than Halloween!  Use blood, gore, violence and fear to get remarkable marketing results.
Also, don't forget to follow up with Day After Halloween specials.  Consumers will be out looking for great deals when they know you need to clear out inventory.  Schedule some After Halloween Emails to let them know you're ready for them!
As always ResultsMail has added new Halloween Email Templates just for this occasion.  Log in and create a new campaign.  When selecting a template, choose the Holidays category and you will find them there.  We will continue to add new Holiday Email Templates as well as Email Templates for every need, so remember to check to see what's new!